INTELLARETURN IS MOBILIZING SNAIL MAIL—WITH APPEND®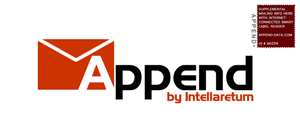 Intellareturn is applying the disruptive forces of mobile web technology and cellular convenience to pioneer a new business model that integrates and delivers mobile, Web, postal mail and pay-per-click advertising content—together.
Intellareturn's powerful Append® solution bridges the gap between physical mail and today's increasingly digital world.
Append works by adding a postage-sized Smart Stamp® with Near-Field Communication (NFC) technology built-in, delivering anytime anywhere mobile Web content for viewing. Append keeps traditional mail highly interactive, current and relevant by granting secure "touch to connect" access for privacy-protected pictures, video, sound and interactivity—all enabled by the new mobile ecosystem.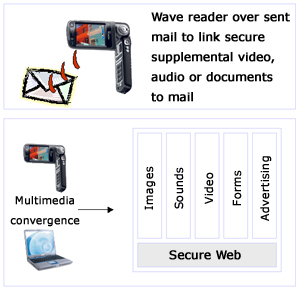 Append opens the envelope further by moving beyond pen and paper. By going beyond printed static text, Append keeps mail updated rather than obsolete after it's been dropped in the mailbox. Append also delivers new advertising and communication value, whether it's used for sent letters, postcards and/or packages.
The Append service from Intellareturn will deliver a significantly more personal, integrated experience to post mailers and envelope manufacturers through the new breed of smart devices—including PCs, mobile phones with NFC or other intuitive interaction in PC and Web-2-Mobile ecosystems.